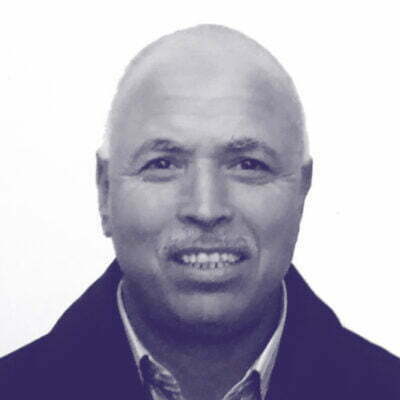 Ali Abu Al-Awar
Research Associate
Lives in Jerusalem – Old City
PhD in Humanities Sciences, Hebrew University of Jerusalem
Dissertation: Pious Palestinian Women's Religious and Political Roles in Al-Haram Al-Sharif.
MA in Islamic and Middle Eastern Studies, Hebrew University of Jerusalem.
Dissertation: Hizb at-tahrir al islami fi falasteen, al tarikhwal-idiologiyya (Islamic Hizb at-Tahrir, History and Ideology)
BA History, Birzeit University, Ramallah
Major specialized:
1 – Israeli-Palestinian Conflict and Developments in the Palestinian and Israeli Societies 1948 – Present.
2 – Jewish – Palestinian Conflict on Jerusalem (Temple Mount/Al-Haram al-Sharif)
CONFERENCE PRESENTATIONS
Israeli Curriculum in Arab Schools in Jerusalem: Advantages and Disadvantages, presented at the Jerusalem Conference on Education, 2014.
The Murabitat Foundation and Activities in Al-Haram al-Sharif, Presentation at the Jerusalem Institute for Israeli Studies, 2015.
Questions on Future Strategies of Hizb al-Tahrir in Palestine, presented at the Academic Dialogue with Hizb at-Tahrir Conference, Ramallah, 2016.
Jewish Groups – Murabitat activities in Al-Haram al-Sharif , conference at Jerusalem Institute for Political Studies , November 26,2017.
Jewish and Palestinian women activities at Al-Haram al-Sharif/ Temple Mount , Conference at The Leonard Davis Institute for International Relations 26-may2018.
. Temple Mount/Haram al-Sharif: Conflict, Culture, Law: an international conference at the Harvard Law School, November 28-29, 2017.
Two weeks as a lecturer in International Relations dep. in Middle East Technical University, in Turkey- Ankara , about Israeli-Palestinian Conflict since 1917 until Present (Erasmus program).
Work at PNA – Palestinian Researches Center ­- Head of Israel's Studies Department (2017 until present)
Languages: English, Hebrew, and Arabic