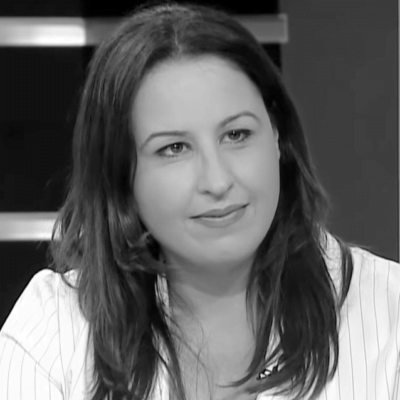 Einat Levi
Research Associate
Einat Levi is an entrepreneur, a researcher, and a strategic consultant to public, private and civic actors, specializing in Morocco and its relations with Israel. Following the renewal of official ties between the countries, Einat joined the founding team of the Israeli Mission to Morocco on behalf of the Ministry of Foreign Affairs and was responsible of economic and academic affairs. In this framework, she worked to formulate Israel's political and economic strategy in Morocco and assisted Israeli and Moroccan economic organizations and enterprises to form collaborations.
Einat is a research fellow at the Forum for Regional Thinking and also a researcher at Mitvim the Israeli Institute for Regional Foreign Policy. She holds a B.A. in Middle Eastern Studies and International Relations and M.A. in Research, Management and Conflict Resolution, both from the Hebrew University of Jerusalem. She is also A graduate of the Mandel Program for Leadership in Jewish Culture and the ISEF Foundation.
Einat's journey to Morocco started back in 2012 with a sense of nostalgia, and a wish to better understand what it means to be Moroccan. She was one of the first in Israel to lead delegations and study tours to Morocco around political, economic, and social issues. Since then, Morocco has become her a present and a possible future.
Einat Levi
Consultant and Partnership Builder
between Israel & Morocco
+212-601207086 (Morocco) | +972-508683006 (Israel)
Email: [email protected] | Website: einat-levi.com