"Extremism today, there is Islamic extremism and there is also Zionist extremism […] If we in Jordan want to fight extremism within Islam, in cooperation with an Arab-Islamic coalition, and the Israelis slaughter our children in Gaza and Jerusalem every five minutes, that is a problem."
These are the words of King Abdullah of Jordan last week, during a meeting with one of the parliamentary factions. In the Israeli media, things were covered in a low profile, and it is clear that Israeli officials bit their lips so as not to react. The Haaretz newspaper even defended the king's good name, claiming that the king's ( documented and photographed ) remarks about the massacre did not appear in the palace's official announcement. The Israeli ambassador to Amman did not deviate from the usual line of information in official Israel and the Israeli media in similar cases: it is a lip service that the king pays to local and Arab public opinion hostile to the peace agreement, in part due to Israeli violence against Palestinians in the Arab media. Public opinion, Ambassador Nevo explained, is unaware of the depth of cooperation between Israel and Jordan, which is still our best neighbor.
The king's words, and the reaction in Israel, symbolize Israel's surrender to the reality imposed on it by Jordan. In the first years after the signing of the peace agreement, mixed feelings prevailed in Israel regarding cooperation with Jordan. The deal was clear: Jordan expected Israel to cooperate with it in many and varied areas as long as Israel kept the nature of relations secret, out of an understanding of the regime's distress in public opinion. Any Israeli attempt to break this equation and show the fruits of peace to the masses has encountered Jordanian anger at best and a freeze on cooperation at worst, in terms of "not being stung or stung." The peace agreement was in serious danger after the assassination attempt on Khaled Mashaal in 1997, and a few years later during the second intifada, when relations between the two governments froze almost completely. In the middle of the previous decade, Fitzl al-Faiz, the then prime minister of Jordan, defended his cooperation with Israel, saying angrily during a parliamentary debate that "for Jordan's interests, I am willing to cooperate even with Satan."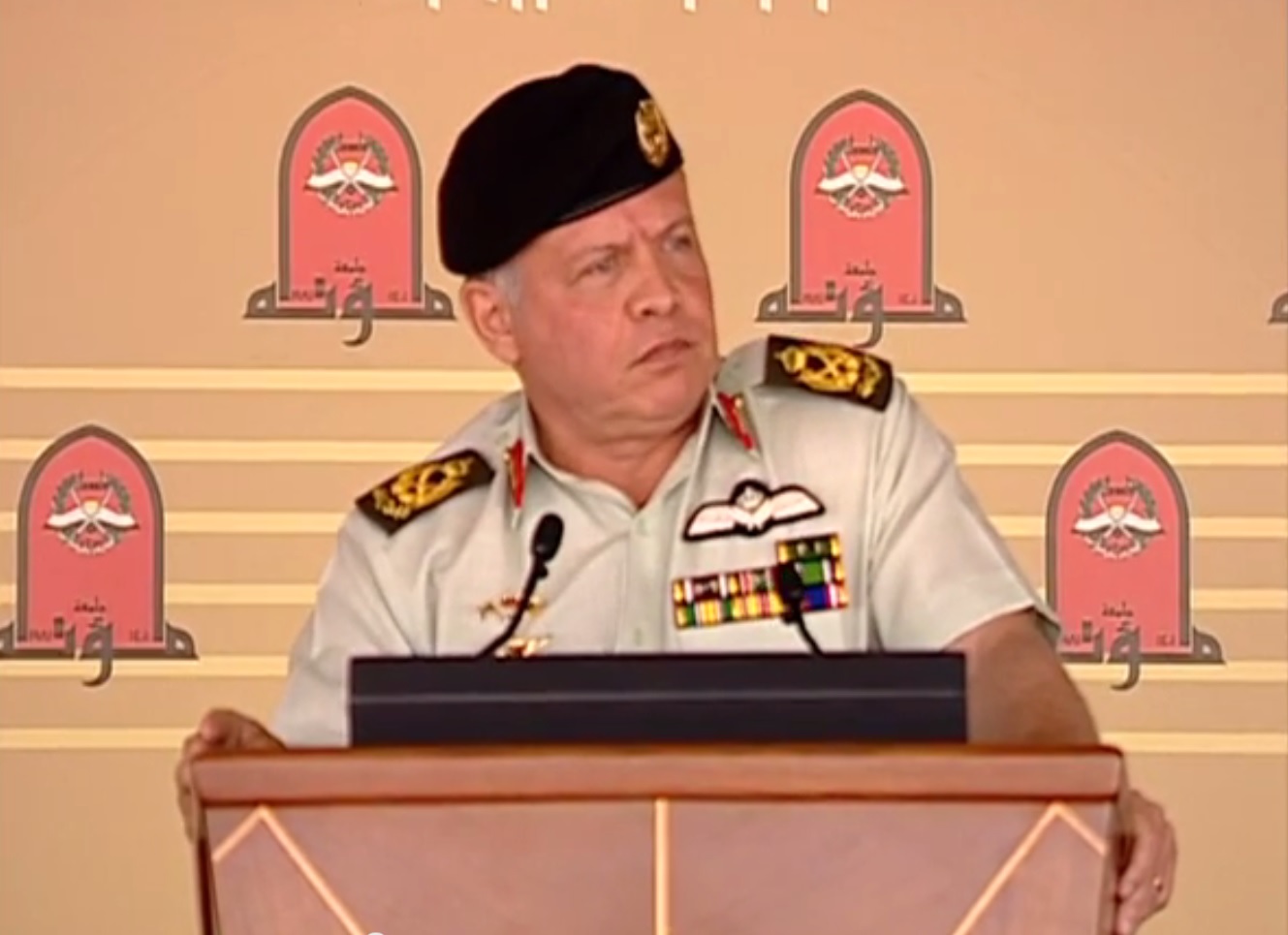 Israel, it seems, has made a strategic decision: to bend its head like a reed and tighten its strategic cooperation with Jordan in exchange for accepting the Jordanian dictate of secrecy. Thus Israel gave up a rare opportunity, perhaps the only one it had, to publicly boast of the fruits of peace with an Arab state, and thus to maintain, expand and deepen it. This can be seen, and rightly so, in Israeli pragmatism that stemmed from an understanding of the complexity of the situation of its Arab partner. This can also be seen, rightly so, as a decision stemming from Israel's willingness to sacrifice the chance for the development of civil relations between it and Jordan in favor of developing security relations with it. But between Israel and Jordan, security relations existed long before the peace agreement, and they will also survive – God forbid – after it. This is because the aggregation of security interests between the ruling elites of neighboring countries is not dependent on peace and can exist even without it. In fact, such a situation exists between Israel and Hamas and to some extent even between Israel and Syria, Hezbollah and Iran.
Thus, Israel, doubtless out of real-politics and doubtful out of unfortunate surrender, relinquished the basis of cooperation between itself and Jordan on the principle of "peace that is not seen in public as if it had not been done." Israel could stand for comprehensive Jordanian coverage of the cooperation between the two countries, at least in its civil and economic aspects, with the understanding that while this poses some difficulties for the regime but will help accustom the population to the new era. She gave up this important card, and watched with bridal eyes Jordanian officials, and sometimes the king himself, evade commenting – not least provoking discussion – on information about cooperation with Israel, twisting and denying a thousand night and night stories, and occasionally even hitting Israel with one hand with the other. They secretly close deals with her. The price of this commodity is currently paid at the interest rate of Israel, Jordan, and of course the peace agreement itself, which in many ways has become an empty word.
I do not come to absolve Israel of responsibility for emptying the peace agreement with Jordan from it. Israel has not been prepared for true peace with Arab countries, including peace with Jordan, for which at least since 1996 Israel has not been commissioned seriously and out of an overall civilian view . There is no contradiction between this and the diagnosis that Jordan was not ready for the era of peace with Israel at least as much. The "Palestinian" justification is true, but partial. I believe that the differences between King Abdullah, who was supposed to establish the peace treaty with Israel, and his late father, who created the infrastructure for this agreement and brought it to life, also underlie the Jordanian failure.
A few years before his death, when he was at war and learning bitter political struggles, King Hussein delivered one of his public speeches. Is a thing, as usual, in human language, moving and powerful. He had nothing more to hide, and he asked his listeners to understand Israel as well: a post-traumatic state established on the ruins of the Holocaust and its people experiencing ongoing anxieties of annihilation and destruction. It will not hurt our side, he said, if we try to understand the other side as well. In an all-Arab public discourse which is saturated, to this day, with the understanding of the Arab side only, King Hussein's words have been and remain a point of light. At about the same time, the king transferred to Israel a million dollars in compensation to the families of the girls who were murdered by the Jordanian soldier Ahmad al-Daqamsa in Nahariya. This is after the king came in person to Nachman, and knelt before the grieving and shocked parents. He did not pay attention to the harsh public criticism in his country for humiliating himself in front of Jews: he was bigger than her. As a leader he was broken at times and wronged at times, but he knew how to show courage – sometimes in front of his people, sometimes in front of others; Sometimes in confrontation with Israel, sometimes in avoiding confrontation with it; And sometimes in peace relations with Israel. King Hussein was an Arab king.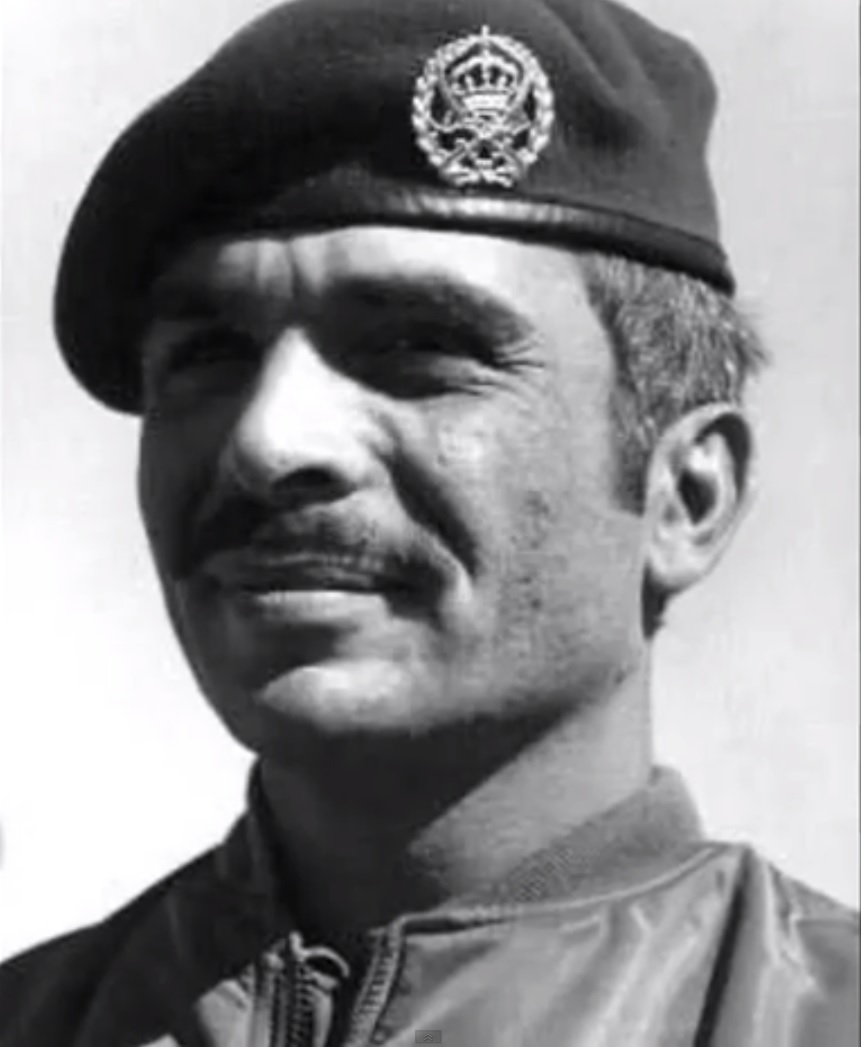 His son Abdullah, on the other hand, is a Western king. This makes it easier for Israel and the West to negotiate with it, but it also limits the king himself in his relations with his people and in his ability to be candid in his public statements. Moreover, he is not fighting with Israel and perhaps that is why he is having a hard time making peace with it . From his early years in office it was evident that his attitude towards the end of the conflict was as a removal of a disturbing obstacle which blocks an economic future and a better social horizon in the region. People "got tired of the history of the conflict," he repeatedly argued, expecting "euphoria in the region, a new way of looking at things." Although King Abdullah demonstrated public courage at times, for example when he argued that the Arab world should be willing to offer a collective guarantee for the security of the State of Israel and its integration within the Middle East in exchange for the establishment of a Palestinian state, he visited Israel once and for all. Since the outbreak of the second intifada, he has intensified his public criticism of Israel. Although it has subsided since then,To speak sera in the country with which his father signed a peace treaty. Against this background, Israel's praise for strengthening its strategic relations with Jordan over the past two years is empty. Between that and peace there is nothing.
When it is clear to all alma mater that relations with Israel are tightening , and even in the Jordanian opposition – including the Islamist – there is some understanding of the benefits of cooperating with Israel in the era of personal security collapse in Arab countries (and sometimes the collapse of countries themselves). Israel, what is the chance of converting peace, albeit gradually and slowly, from secret transactions between governments to brotherhood between peoples?
Truth be told: not only is Israel content with military-security cooperation with Jordan, Jordan is also content with military-security cooperation with Israel. The elites of the two states have no interest in educating the populations for an era of civil peace, with and without regard to the Palestinian issue. Such relationships are not called peace, certainly not that of the brave. They are called cooperation between cowards.